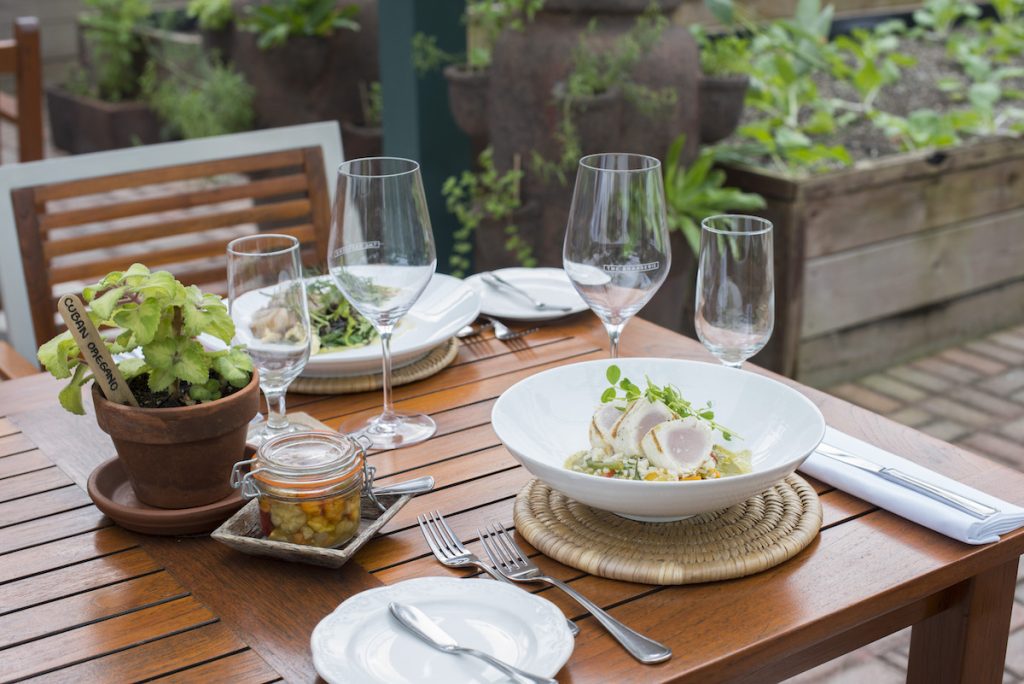 With an abundance of fresh seafood, seasonal ingredients and talented chefs, the Cayman Islands is a destination that is home to a fantastic restaurant scene.
---
The Cayman Islands Department of Tourism is using a newly crowned culinary heavy hitter to promote the destination's culinary scene.
The department held a recent Toronto lunch where the food was prepared by Tre Sanderson, who was recently announced as the winner of the Food Network Canada's 10th season of Top Chef Canada.
The Caribbean's culinary capital
Sanderson has visited the Cayman Islands, getting a first-hand look at what the department of tourism labels "the Culinary Capital of the Caribbean."
It marked the first time the popular show filmed an episode internationally.
"As the culinary capital of the Caribbean, we knew that we would be able to provide a unique location for the chefs and production team — with a variety of experiences that showcase the international influences, amazing ingredients and cuisine, island flair and sophisticated infrastructure that sets us apart from other destinations," Raymond Mathias, who oversees the department's Canadian office, told the Toronto gathering.
"We were amazed by the creativity of the four remaining contestants as they competed in a variety of challenges across heritage and hospitality sites in Grand Cayman, and explored the farmers' market, local fish shacks, recreated a garden party reminiscent of events at Cayman Cookout and Taste of Cayman, and even managed to find a few moments to enjoy our glorious beaches."
Dining options in the Cayman Islands also got the thumbs-up from Eric Abboud, vice-president of Insight Productions, producer of Top Chef Canada, who praised the destination for having a "great restaurant scene."
Mathias, noting it has been nearly three years since his department hosted an event in this country, told those on hand that "we look forward to seeing you in the Cayman Islands again very soon."
Mathias also congratulated Toronto-based chef Sanderson — who prepared the food served — on his win.
An emotional Sanderson in turn told the gathering that being named Top Chef Canada was a "special moment" for him.
STORY BY: IAN STALKER
Photos courtesy of the Cayman Islands Department of Tourism and Food Network Canada