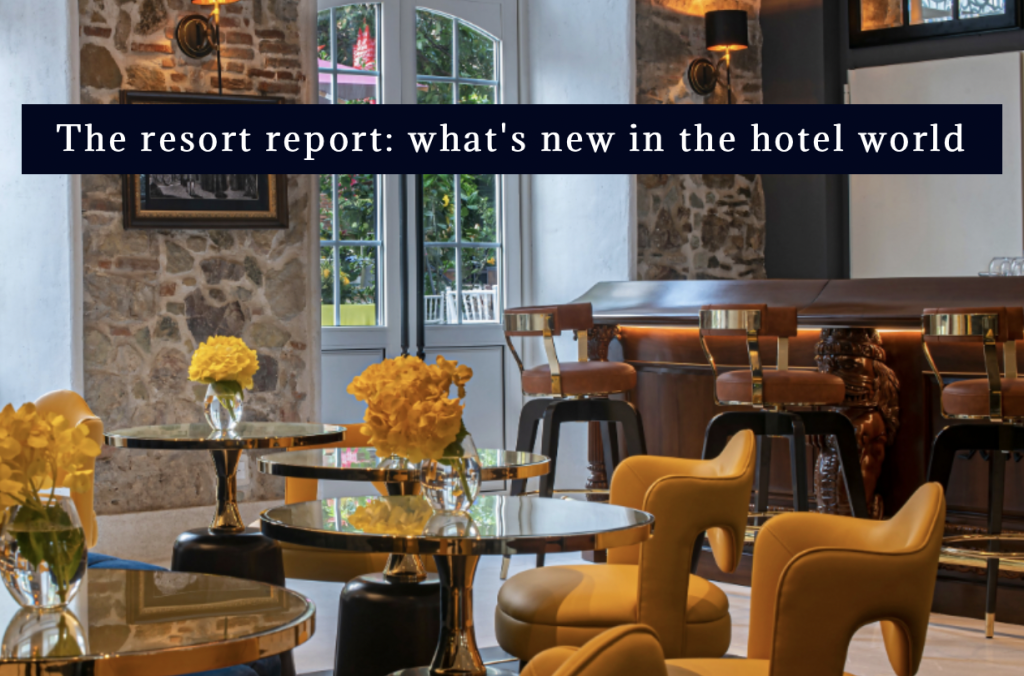 A look at the latest hotel and resort news from fresh renovations to brand new properties and noteworthy packages.
Hotel La Compañía, The Unbound Collection
With the opening of its American Wing, Hotel La Compañía, The Unbound Collection by Hyatt's first property in Central America, has completed the final phase of the hotel's seven-year restoration.
The new addition houses four of the hotel's food and beverage outlets and completes the hotel's creation as a living museum. Guests can catch a glimpse into the American period of the Panama Canal construction. The hotel opened in Panama's Casco Antiguo in April 2022 and is deemed a UNESCO World Heritage Site.
While the main section of the hotel dates back to a 17th century Jesuit convent, the Beaux-Art era design of the American Wing is Hotel La Compañía's youngest building, originally a high-end department store called American Bazaar in 1904. The American Wing's 23 guestrooms reflect a vintage-era inspiration from the early 20th century with elegant wainscoting panels accentuated with a timeless black and white photo wall.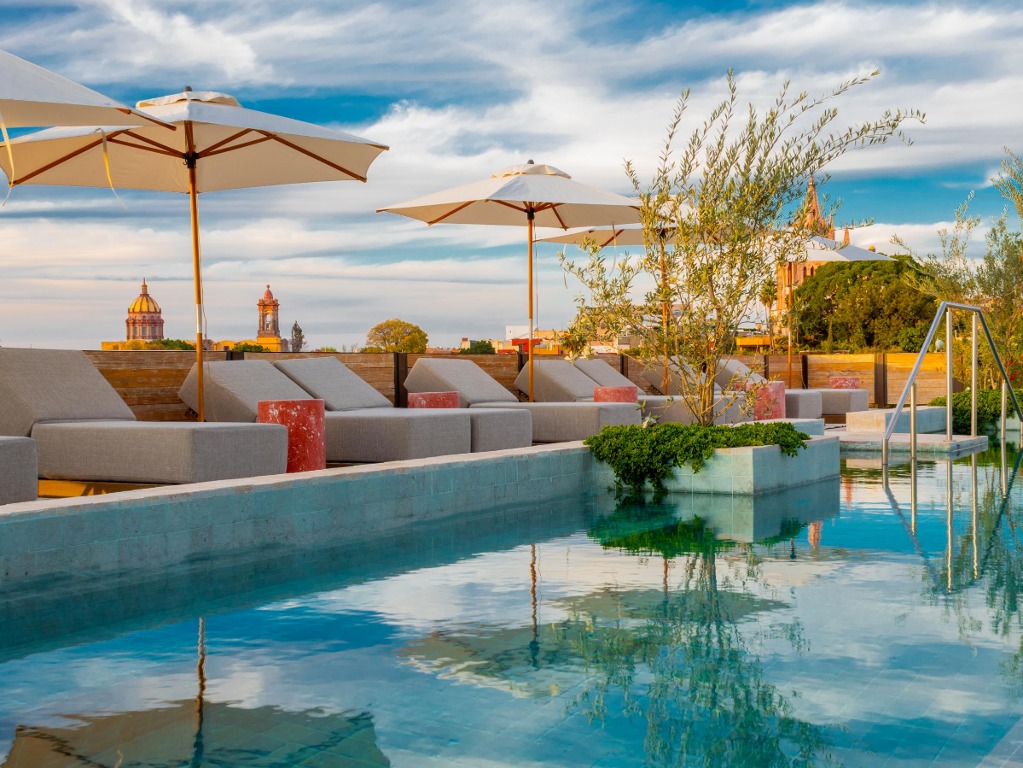 For clients heading to the picturesque destination of San Miguel de Allende, NUMU Boutique Hotel is now open.
The hotel, part of The Unbound Collection by Hyatt, features 44 luxury guestrooms including four suites, with each room boasting a private terrace or balcony overlooking either the interior garden or the surrounding cobblestone streets.
The hotel's rooftop restaurant, Maura, mesa de sal, offers southeastern Mexico cuisine with panoramic views of the city. Bar El Caminero is the hotel's lobby bar, is home of the signature cocktail, "San Miguel", with London Dry Gin, hoja santa, yellow chartreuse and tonic water. 
Recognized as a UNESCO World Heritage Cultural Site, San Miguel de Allende is known for its rich culture and architecture with brightly coloured doors, private courtyards, plazas and centuries of history.
Embassy Suites by Hilton Aruba Resort
One Happy Island is home to a new Hilton property. Guests can now check into Embassy Suites by Hilton Aruba Resort, an all-suite resort located six miles from the Queen Beatrix International Airport.
Embassy Suites by Hilton Aruba Resort features 330 two-room suites, with a contemporary design inspired by Aruba's iconic beaches. Rooms sleep up to six guests and are available as two queens or one king bed, with the living area offering extra seating and a sleeper sofa.
Dining areas offer a wet bar outfitted with a microwave, mini-fridge and coffee maker to create the perfect homebase to socialize with family and friends. Most rooms offer balconies, designed to enjoy the expansive views of the ocean, nature or pool.
citizenM Chicago Downtown  
Chicago bound travellers can now check into citizenM Chicago Downtown, a 280-room hotel that opened its doors in the last quarter of 2022. The hotel is situated between the Riverwalk and Millennium Park within a 47-story tower which also includes 289 residential units and 25,000 square feet of retail space.
The hotel facade features a commissioned piece by Illinois-born, New York-based Nina Chanel Abney, whose artwork also appears in the entrance. The hotel has a 24/7 gym and three societyM meeting rooms, which are available for half- and full-day bookings to both guests and the public, and rooms feature XL beds.