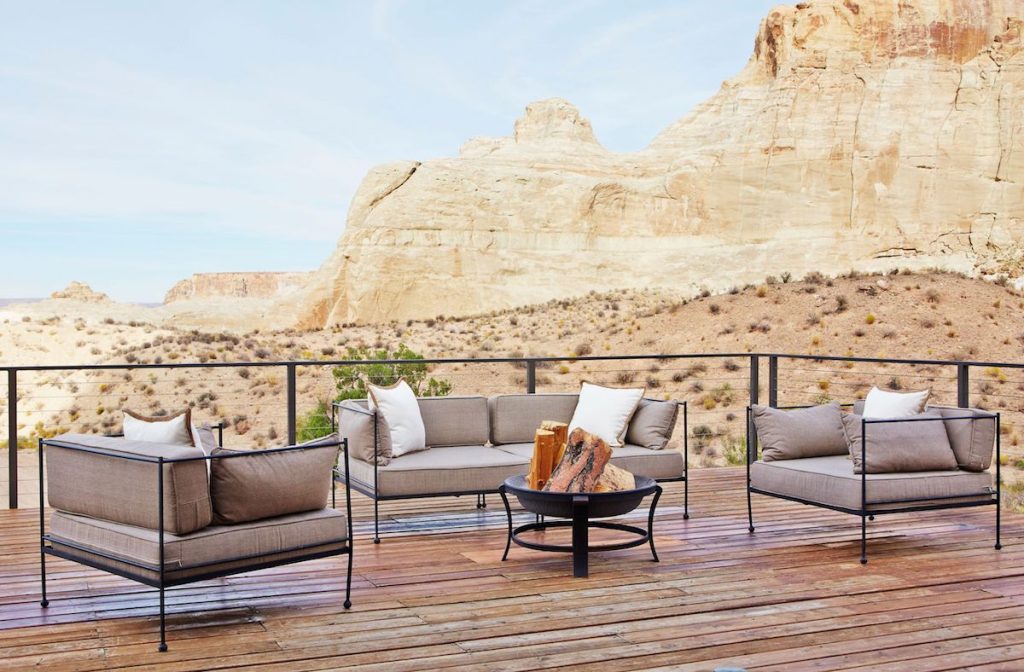 Remote Lands, the luxury tour operator offering bespoke travel and small-group private jet journeys is proud to announce their newest expedition within their remarkable travel collection. From Jan. 21, 2023, to Feb. 4, 2023, Remote Lands will offer an extraordinary itinerary through the United States, Bermuda, Turks and Caicos, Dominican Republic, and Mexico. Throughout this 14-night journey, just 14 guests will fly aboard a gorgeous Global Express 6000 jet and stay in five sumptuous AMAN properties for a magnificent travel experience.
New York (Jan. 21-23)
Guests will begin their journey at the newly opened Aman New York in New York City, home to world-class museums, rousing Broadway performances and acclaimed restaurants and nightlife. With 83 guest rooms and suites designed by renowned architect Jean-Michel Gathy in the iconic Crown Building in the heart of midtown Manhattan at 57th Street and Fifth Avenue, guests will enjoy their very own metropolitan adventure. Itinerary options will include unmissable stops to the Museum of Modern Art (MOMA), The Metropolitan Museum of Art (The Met), Central Park, Empire State Building, a private helicopter tour and much more.
Bermuda and Turks & Caicos (Jan. 23-26)
En route to Turks and Caicos is a touch down on the British colonial island of Bermuda, where guests will explore the UNESCO World Heritage Site of St. George Old Town and walk on the incredible pink sand beaches.
Delving deeper into the tropics is Turks and Caicos, at the southern tip of the Bahamian Archipelago with the some of the world's most spectacular coral reefs and beaches. Guests will have flexibility in choosing from an array of activities on both land and sea, including house reef snorkeling, kiteboarding, hobie cat sailing, yacht excursions and more. A beachside cocktail party with a well-known marine biologist as well as a kayak eco-tour spotlighting the iguana sanctuary and coastal ecology of the island rounds out the stay. For this leg of the journey, guests will stay in Amanyara's fabulous Pavilions nestled amidst 18,000 acres of tranquil nature preserves.
Dominican Republic (Jan. 26 – 29)
The third stop on the jet adventure is the Dominican Republic, one of the Caribbean's most geographically diverse countries touting rich, cultural experiences perfect for the curious traveler. Itinerary highlights include immersive day trips into the destination's very best gems: Colonial Santo Domingo, a quaint fifteenth-century city and Puerto Plata, the oldest town in the area that offers spectacular city and coast views. Additional options include a private ceviche cooking class with a top local chef as well as reef and wreck diving in Sosua amidst 20 different dive sites. To celebrate the very best of the traditions within the Dominican Republic, a private rum and cigar class led by Juan Carlos Albert of Arturo Fuento will educate guests on how to blend, roll and distinguish cigars.
Guests will stay at Amanera, a luxurious sanctuary located around a verdant jungle with panoramic ocean views, perched above the golden sands of Playa Grande Beach.
Canyon Point, Utah (Jan.29 – Feb. 1)
A gorgeous vestige of the wild West, Canyon Point is cradled by a staggering landscape of dramatic canyons, mountains, rapids, gorges and desert, with traces of human life dating back 10,000 years. Here, the extraordinary accommodations of Amangiri await travelers, serving as the perfect backdrop of unobstructed desert and canyon views. Activities pay homage to the destination, including a three-hour canyon hike led by a Navajo guide, and petroglyph and ancient culture exploration with an expert guide at Broken Arrow Cave to learn about 6,000 years' worth of local history. Additional activities include via ferrata climbing, Amangiri's on-property rock-climbing site; Zion National Park; UTV excursions; hot air balloon rides and a helicopter ride over the Grand Canyon. To wind down, spa treatments, cocktails and dinners inspired by Navajo tribal cuisine and an array of resort activities await. 
Jackson Hole, Wyoming (Feb. 1 – 4)
The final stop in this great North American journey is Jackson Hole, Wyoming, a destination beckoning nostalgia of the American West and flanked by dramatic mountain ranges. Amangani, meaning 'peaceful home,' abides by its namesake by sitting at the nexus of extraordinary wilderness full of abundant wildlife. The choices of activities are plentiful, including skiing across a range spanning over 2,500 acres; snowshoeing in Grand Teton National Park; dog sledding; heli-skiing; a private tour of Yellowstone National Park; sunset sleigh rides and more.
"My favorite itineraries include lots of scenic and cultural diversity, which Adventures in the Americas has in abundance across five different countries," said Catherine Heald, CEO and Co-Founder of Remote Lands. "We visit tropical islands, snowcapped mountains, remote deserts, big cities, charming villages, UNESCO World Heritage sites and great natural wonders of the world aboard a gorgeous Global 6000 private jet."
The Adventures in the Americas journey will be led by Remote Lands' CEO and Co-founder, Catherine Heald, on January 21 – February 4, 2023. This trip is priced at $112,888 per person, with a single supplement of $39,888. Children are welcome. While Remote Lands will not require proof of vaccination, travelers must abide by all local government health protocols within each destination. To learn about the Americas journey and other luxe excursions, please visit www.remotelands.com.