Nanuku Resort Fiji is taking its guests on a once-in-a-lifetime adventure as part of its "Journey to the Stars" program.
The destination luxury resort is set to present an extended series of events which will coincide with the new moon cycle of October 2022.
From Oct. 22 through Oct. 31, guests of the resort can explore deep space and the Moon from the shores of the South Pacific, one of the best stargazing destinations in the world.
The stellar line-up of activities and events for all ages to enjoy and to learn about our universe are set to be led by NASA experts, including special guests from NASA SSERVI (Solar System Exploration Research Virtual Institute).
In addition to the programming at Nanuku Resort, special guests from NASA will visit three local schools and share educational experiences with those students. Resort guests are also welcomed to join the NASA and hotel team for these special visits and connect with the local community.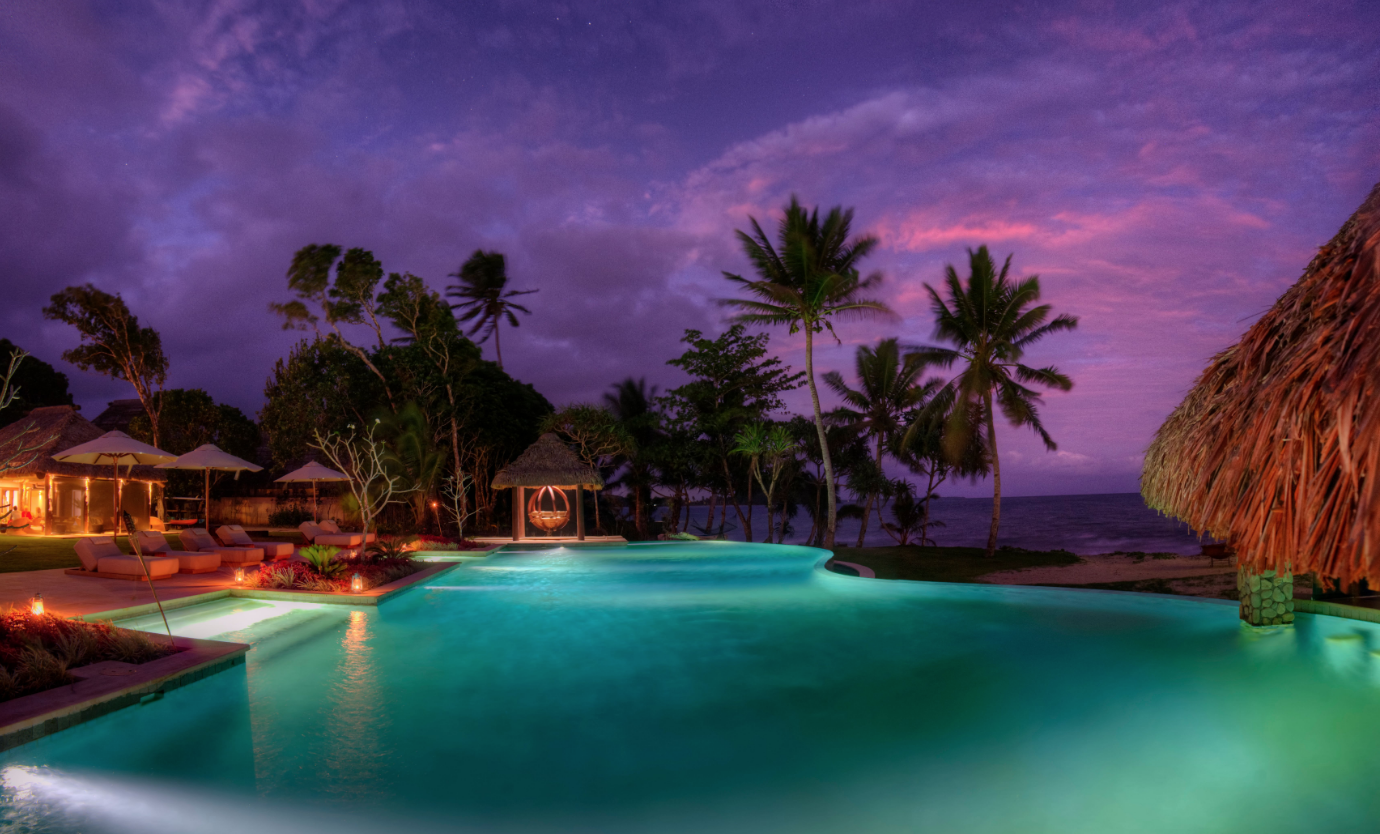 Dreamy experiences
While staying at Nanuku Resort Fiji in October an array of "Journey Through the Stars" events will take place, including:
Dark Sky Star Party – Explore the stars, planets, Moon and deep space using advanced NASA telescopes
Daytime Star Party – View our favorite star, the Sun, using a NASA solarscope that actually allows you to witness explosions as they occur on the surface of the sun
Create a Star Map – Learn how Fijians have navigated the waters for thousands of years using the stars and make your own star map; you'll also learn how they have used the moon as guidance for agricultural purposes
Touch a Space Rock – Learn about meteorites and asteroids and even touch a piece of the moon and Mars
Travel Across the Solar System – Take a journey across the solar system with an astronomer using real-time data and video
A Day in the Life of an Astronaut – Have lunch with a guest astronaut to learn what it takes to be an astronaut and what space travel is really like
NASA is Everywhere you Look – Learn about the many technologies used in everyday life that were invented by NASA and how you can access their technology to bring your wildest ideas to life
Art and Space – Get creative with a NASA artist who will lead multiple hands-on art activities, from painting the stars and moon and drawing the lush tropical plants of Fiji to making a model of the solar system
Mission Impossible – Learn about current and upcoming space projects and missions, and how NASA is achieving the seemingly impossible every day
Moon Massage – Enjoy the healing properties of the Moon during a night-massage, complete with Moon Water
For more on the Journey to the Stars, click here.  
Notably, Fiji Airways recently announced it will fly direct from Nadi to Vancouver this fall. Beginning Nov. 25, Fiji Airways is launching service to and from Vancouver twice a week on Mondays and Fridays. The destination will be the 20th direct international service provided by Fiji Airways.
When commercial flights commence in November, Fiji Airways will offer a limited number of seats at an introductory return fare of $599, direct from Vancouver to Nadi.
Additionally, these same passengers, when making their bookings can choose to fly to the airline's four major destinations in Australia and three major destinations in New Zealand, at no extra cost.
If November is too long to wait, passengers in Vancouver will also have the chance to book a one-off promotional direct flight to Nadi on Aug. 9 at a discounted price of $599 with a return flight via Los Angeles or San Francisco.
Go to www.fijiairways.com for more.