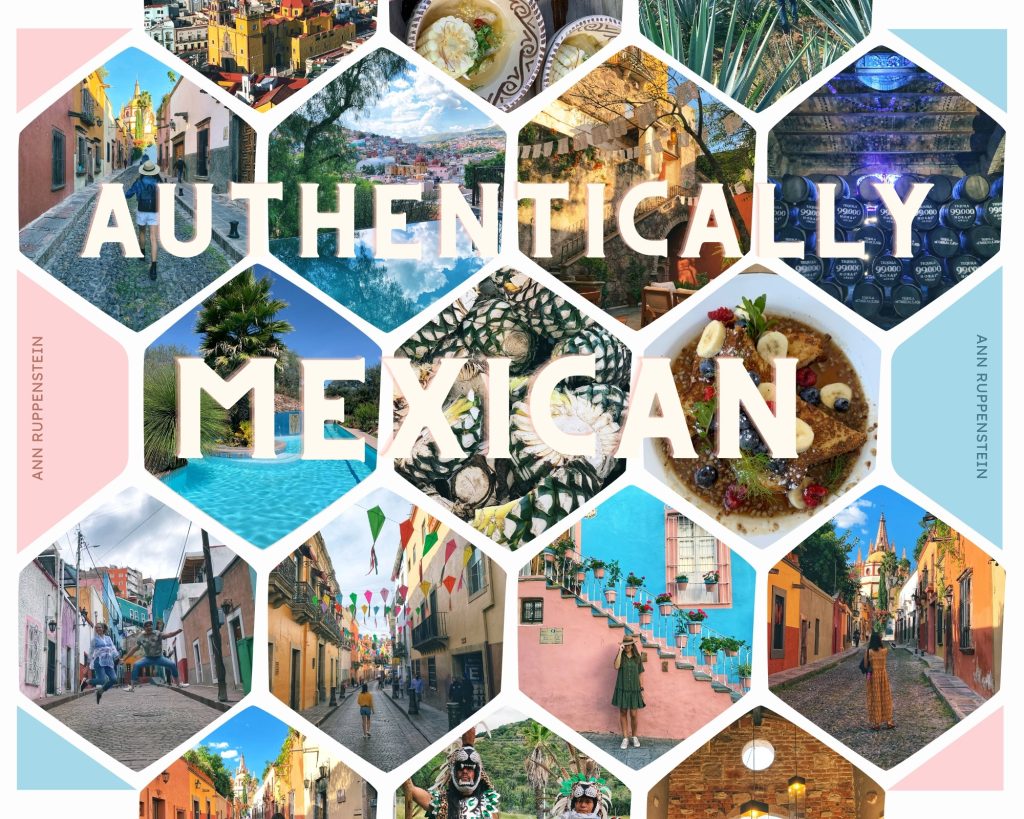 Known as the heart of Mexico, Guanajuato is home to boutique hotels, vibrant colonial cities, top notch tequila, gastronomical experiences, Instagrammable views and passionate people.
It's hard to appreciate or understand just how much time goes into producing a bottle of tequila. That's why one of the premium tequilas at the Tequila Corralejo distillery boasts the name 99,000 Hours to call attention to the lengthy amount of time it takes to create the añejo (old) spirit. 
"Eleven years and three months is the time of the whole process. From when the agave is planted until the harvest, it's eight to 10 years. Then comes the process in the company [for roasting, distilling] and aging it for one year and a half," says Nohemi Murillo, e-commerce manager and marketing executive at Tequila Corralejo. "The shape of this bottle is like a tree. It represents that we wait patiently to do something right. We are passionate and proud of the final result. We are so proud of our tequilas."
The distillery is housed in a hacienda that's roughly 1.5 hours from Guanajuato City and two hours from San Miguel de Allende, two colonial cities that are a must to visit in Guanajuato, which is also the name of the Mexican state. 
Here, a walking tour (free guided tours are available daily) reveals more insight into the process of making tequila, which can only be made using blue agave. Notably, you have to pass through a confessional to get to the storage area for Tequila Corralejo's best tequilas, including 99,000 Hours.
The hacienda is open 365 days a year and produces its own bottles so along with an impressive collection of tequilas and whiskey to choose from, it's an ideal spot to pick up glassware like vases and shot glasses. 
Murillo's tour ends by sharing the product that's at the heart of the business — the tequila that's 99,000 hours in the making. With a smile on her face, she eagerly distributes a sample to everyone, passionately describing its smooth flavour profile. 
This passion winds up being a common theme across the people we encounter along the way over the next week across Guanajuato, from tour guides to restaurant owners to artists. Along with the highlights of the destinations themselves, it's arguably the charm of the people that make the region known as The Heart of Mexico so special.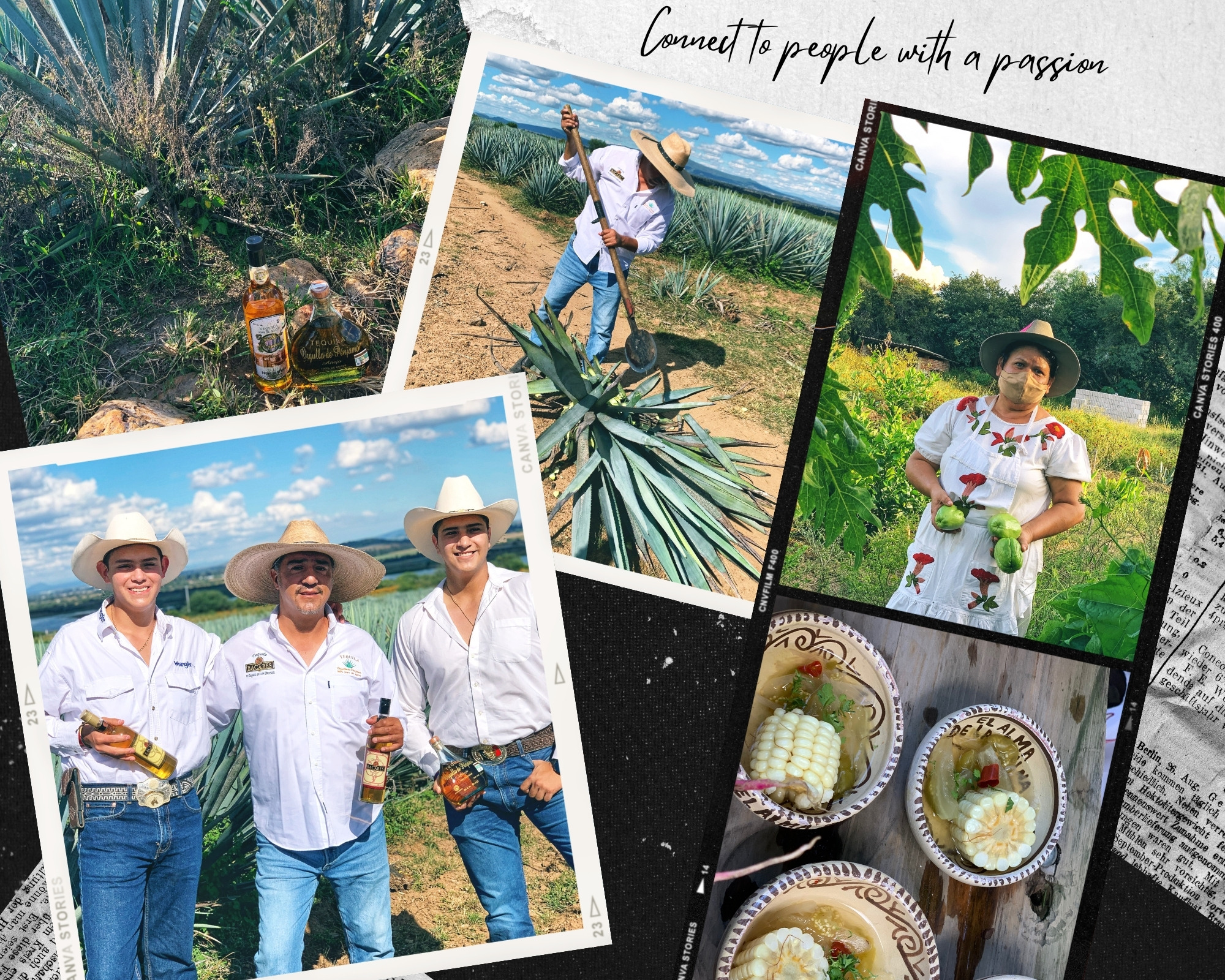 It's easy to see why San Miguel de Allende has become a popular spot for North American travellers. This city has a thriving culinary scene, delightful colonial Spanish architecture and photogenic boutique hotels. 
While Guanajuato City isn't yet all well known in the Canadian market — it likely won't be that way for long. For anyone looking for an alternative to their beach getaways or to tag on an authentic destination to a sunny stay, this UNESCO designated city offers something for everyone. With over 3,200 alleys to meander through, it's indeed a city that's best discovered by foot — and there's a photo opportunity around every corner. For a stunning view of Guanajuato from above, take the funicular or steps up to Al Pipila monument. From below, the vibrant city almost appears toylike. 
Boutique luxury hotels are the norm across Guanajuato. In Guanajuato City, a great option is Casa del Rector, which has an awesome courtyard restaurant and a hard to top view of the colourful city from its rooftop bar. The boutique hotel also offers experiences like tequila and chocolate tasting with Jonathan Martinez of Xocola-T. Be prepared for chocolates with a twist — his creations have some unexpected ingredients like grasshoppers or fried pork skin, which pair surprisingly well with the chocolates.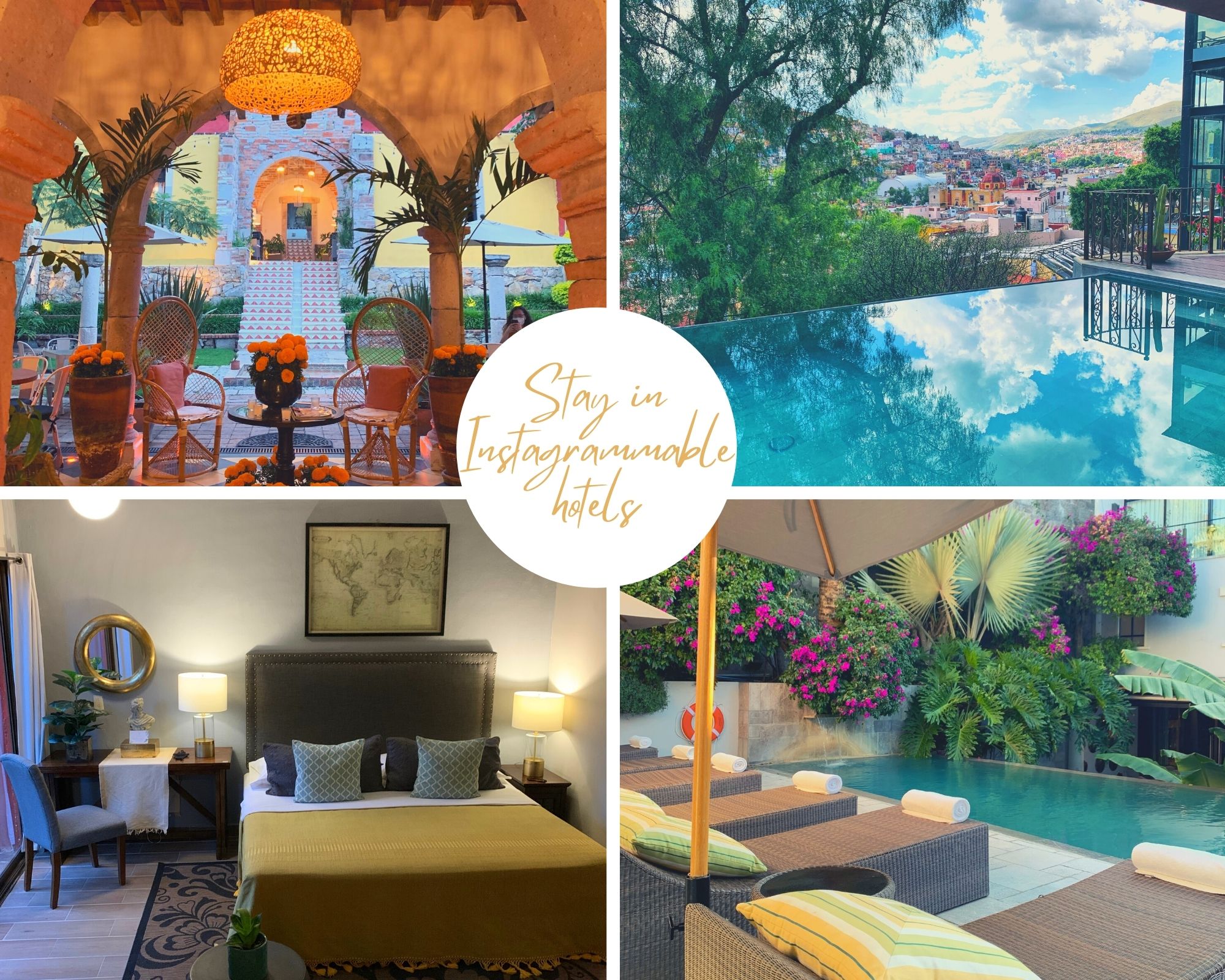 Another unique choice is Villa María Cristina, a member of Small Luxury Hotels of the World. The luxury villa has nineteenth-century roots and is like a labyrinth of discovery. For an Instagrammable stay near the tequila farms and plantations of Penjamo, look no further than Real de Piedra Hotel. If it looks straight out of a luxe magazine, it's because the 20 room boutique hotel is owned by an interior decorator. For a modern hotel that's steps away from the cobblestone street featuring one of the most iconic views of San Miguel, check into Hotel Matilda. Whether or not you spend the night, be sure to visit the rooftop Luna Rooftop Tapas Bar at Rosewood San Miguel de Allende for delicious tacos and spectacular views of the city. 
Travellers are drawn to Guanajuato for its boutique hotels, Spanish colonial architecture, gastronomical experiences and Instagrammable cities, but somewhere along the route you'll discover it's about so much more.